Meet Our Team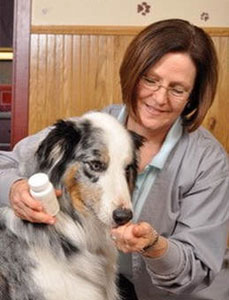 Dr. Kerrianne Hanlin DVM
Veterinarian
Born and resided in the Lehigh Valley, PA most of her life. She earned a BS from Penn State University, a Doctor of Veterinary Medicine from Iowa State University. Dr. Hanlin has completed specialized training in veterinary dentistry, nutrition, feline medicine, and several modalities of holistic veterinary medicine. She has been actively working as a small animal veterinarian since 1988. Dr. Hanlin earned certification in Animal Chiropractic care in 2002 at Options for Animals. She completed a 120 hour course in Veterinary Acupuncture at Tufts Veterinary School in 2005. She has also studied extensively Western and Chinese Veterinary Herbology, and Traditional Chinese Medicine at Tufts, Chi Institute, and Healing Oasis.

Married to Rex Hanlin, she has a blended family of five adult children, three grandchildren, an Australian Shepherd dog, and three spoiled cats. Her hobbies include being outdoors, gardening, hiking, riding in her convertible, relaxing on the beach, listening to music, enjoying museums and the Arts, cooking, playing with the critters.

Dr. Hanlin also has performed many community service activities including sponsoring pet shows, providing veterinary care for local dog shows, giving lectures to school children and clients about veterinary medicine and holistic pet care. She has performed volunteer work for several animal welfare organizations and colleges. She has served as the Secretary/Treasurer for the Lehigh Valley Veterinary Medical Association. She has served on the Animal Care and Control Committee of Cecil County.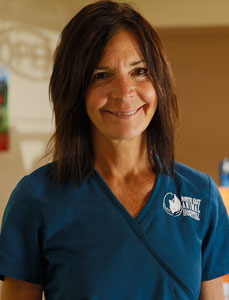 Trish
Technician
Trish has been with NEAH for 16 years and loves it! Trish shares her home with a lab named duke who is 1 year old, a cat named Max who is 8 years old, and a Beta fish named Oliver who is 2 years old. Trish has been married for 27 years and has a 22 year old daughter and a 24 year old son. Trish enjoys being outdoors, gardening, kayaking, fishing and hiking; her favorite place to spend her time is the beach.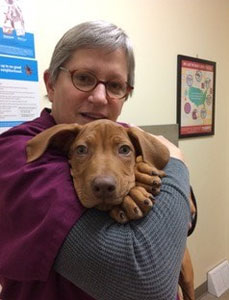 Cindy
Technician
Bio coming soon! Joanne
Technician
Joanne has worked in the field of veterinary medicine for 20 years. Her background is primarily emergency, critical care, and surgery. She enjoys all aspects of patient care with a particular interest in anesthesia. Joanne lives in Rising Sun and shares her home with BunBun and has her angels Biscotti, a Scottish Terrier, and Jamie, a Cairn Terrier.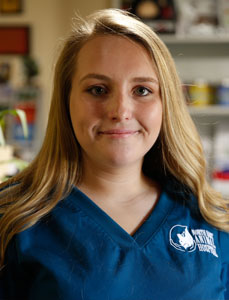 Hailey
Technician
Hailey joined NEAH at the beginning of 2018 after previously working at a local animal shelter. She has 2 dogs, and spends her time hiking, boating, and being outside. Hailey loves meeting all of the NEAH clients and patients. Gabby
Technician
Bio coming soon!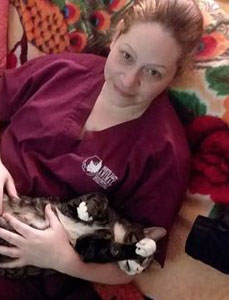 Lindsey
Staff
Lindsey is a New Orleans native who has always had a passion for fur babies. She has done feline rescue for many years. She began working at NEAH in February, 2016 and loves working and meeting all of the cute patients. Currently she has 9 feline fur babies, most are special needs and ALL are spoiled – there names are Mufozzie, Dixie, Luna, Tarzan, Leia, Helix, VinnyPaul, Grimm and Tippy. Natalie
Staff
Bio coming soon! Callie
Staff
Bio coming soon!